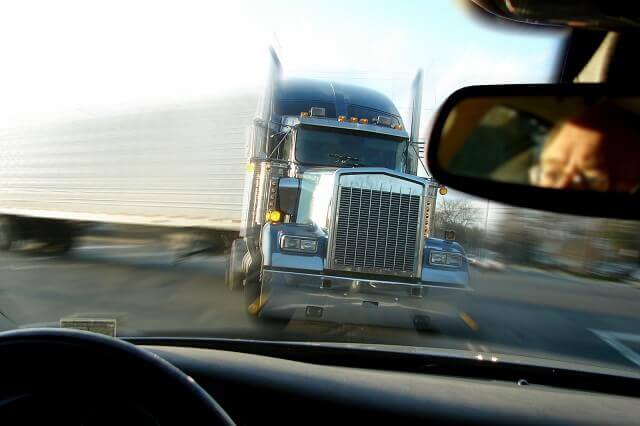 Earlier this year, our firm secured a $26.4 million verdict in a case where a young man was severely injured and lost his wife when he was hit head-on by a truck driver. Our investigation revealed that, at the time of the crash, the truck driver was involved in an ongoing "road rage" feud with three other drivers who, for more than 90 miles, had been brake-checking one another, speeding up to prevent one another from passing, and trapping one another in the oncoming traffic lane. Their foolish escapade ended when one of the drivers hit 27-year-old Matthew Allison's car head-on, leaving him with life-altering injuries and killing his wife, 30-year-old Sara Allison.
The verdict came after a nine-day federal jury trial and just six hours of deliberations. As we previously summarized, the jury awarded a total of $26.4 to Matthew Allison and Sara Allison's estate, including $6.5 million in punitive damages. The court ordered payment of the award from the two trucking companies that employed the drivers involved in the incident – Horizon Transport Inc and Smoot Brothers Transportation – and dismissing the defense lawyers argument that employers cannot be held vicariously liable for punitive damages under Oregon law.
Vicarious Liability for Truck Driver Negligence
Like all employers, trucking companies can be held legally responsible for their employees' mistakes, including road rage. This is based on the doctrine of vicarious liability, which is well-established under Oregon law and the law of many states.
In order for an employer to face vicarious liability, the employee's conduct must fall within the "scope of employment." If an employee is acting outside of the scope of his or her employment, then vicarious liability does not attach. As a result, questions regarding whether an employee was acting within the scope of employment are often at the center of truck accident and other tort-based claims. If an employer can successfully argue that the vicarious liability doctrine does not apply; then, at least as far as the employer is concerned, the case is over. Since individual employees typically lack the assets and insurance coverage of trucking companies and other larger employers, failing to establish vicarious liability can be a major setback for accident victims and their families.
If a truck driver is behind the wheel of his or her 18-wheeler or tractor trailer, then he or she is highly likely to be acting within the scope of employment. However, there are exceptions, and trucking companies will often try to argue that extreme recklessness and "horseplay" exempt them from vicarious liability. While Oregon law states that this can be a valid defense in some cases, in our case, we were able to successfully argue that Horizon Transport Inc and Smoot Brothers Transportation were vicariously liable for their drivers' extremely dangerous conduct. For tractor trailers traveling across state lines, federal law is very good at holding trucking companies vicariously liable for their drivers, including so-called independent contractor drivers.
Vicarious Liability for Truck Driver "Reckless and Outrageous Indifference to a Highly Unreasonable Risk of Harm"
Unlike compensatory damages, punitive damages are not awarded based solely on proof of negligence. In Oregon, the standard for establishing a claim for punitive damages in a tort case is established by statute. Specifically, O.R.S. § 31.730 states:
"Punitive damages are not recoverable in a civil action unless it is proven by clear and convincing evidence that the party against whom punitive damages are sought has acted with malice or has shown a reckless and outrageous indifference to a highly unreasonable risk of harm and has acted with a conscious indifference to the health, safety and welfare of others."
In our case, the trucking companies tried to argue that Oregon's vicarious liability law does not apply to liability for punitive damages. Specifically, they asserted that, "the mere existence of an agency relationship is not sufficient to establish principal liability with respect to punitive damages—they are only appropriate if the principal [i.e., the trucking company] authorized or ratified the tortious act of the agent [i.e., the truck driver]." However, upon reviewing the precedent that we submitted in support of our client's claim for punitive damages, the court sided with our client. Relying principally on the Oregon Supreme Court's decision in Stroud v. Denny's Restaurant, Inc., 532P.2d 790 (Or. 1975), the federal district court ruled:
"[I]f an agent commits a tort within the scope of his employment that renders a corporation liable for compensatory damages, and if the agent's act renders him liable for punitive damages, then the corporation is likewise liable for punitive damages."
An Important Result for Truck Accident Victims throughout Oregon
Also noteworthy is the fact that the court dismissed the trucking companies' motion to bifurcate the trial proceedings on compensatory and punitive damages. While the trucking companies argued that conducting a combined trial would confuse the jury and result in "undue prejudice," the court ruled that their argument was, "at best a general criticism of combining the issues of liability and punitive damages together," and that, "juries are generally capable of separating out the issues of liability that gives rise to compensatory damages and conduct that warrants punitive damages."
The proceedings leading up to the $26.4 million jury verdict in our case provide important guidance for future truck accident claims involving extraordinarily reckless conduct behind the wheel. Truck drivers who exhibit outrageous indifference to the risks they create are acting within the scope of employment under Oregon law, and trucking companies can be held liable for punitive damages when their drivers exhibit conscious indifference to the value of human life. Unfortunately, tragedies like the one that befell Mr. and Mrs. Allison are bound to repeat themselves. The good news is that, at least in Oregon, federal case law now provides a clear path toward compensatory and punitive damages.
Contact Oregon Truck Accident Lawyer Tom D'Amore
Tom D'Amore is an experienced litigator who has been handling truck accident cases in Oregon and Washington for more than 25 years. If you have been injured or lost a loved one in a commercial truck accident, we encourage you to contact us promptly for a free consultation about your legal rights. To speak with Tom about your case in confidence, call us at 503-222-6333 or tell us how to reach you and a member of our firm will be in touch as soon as possible.